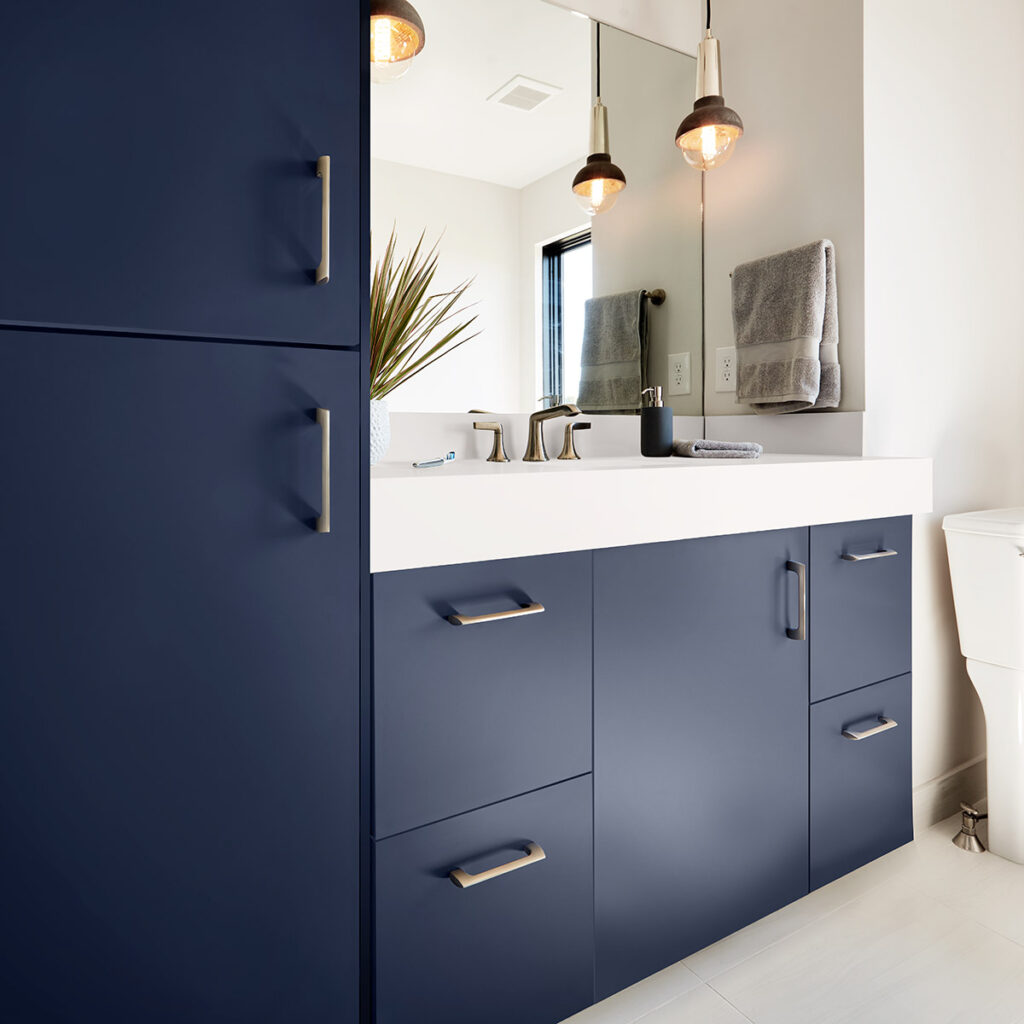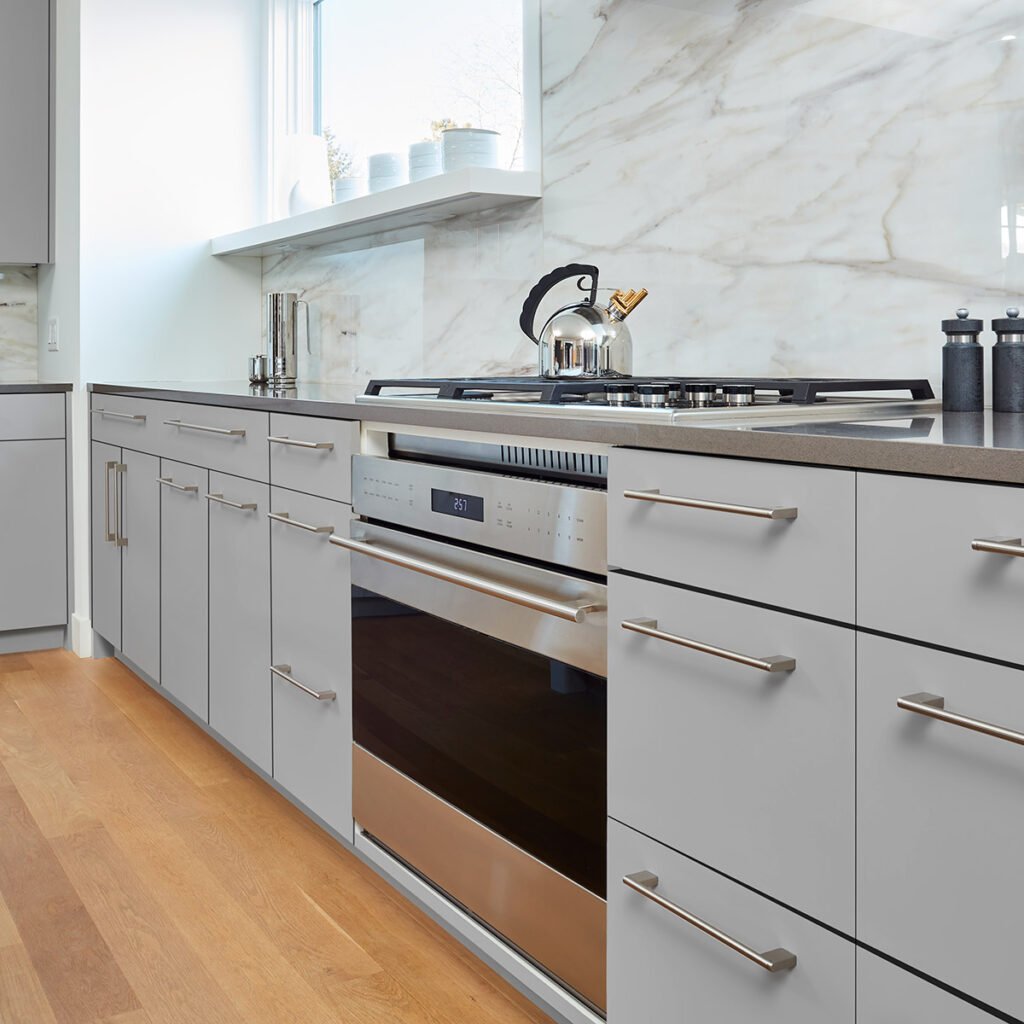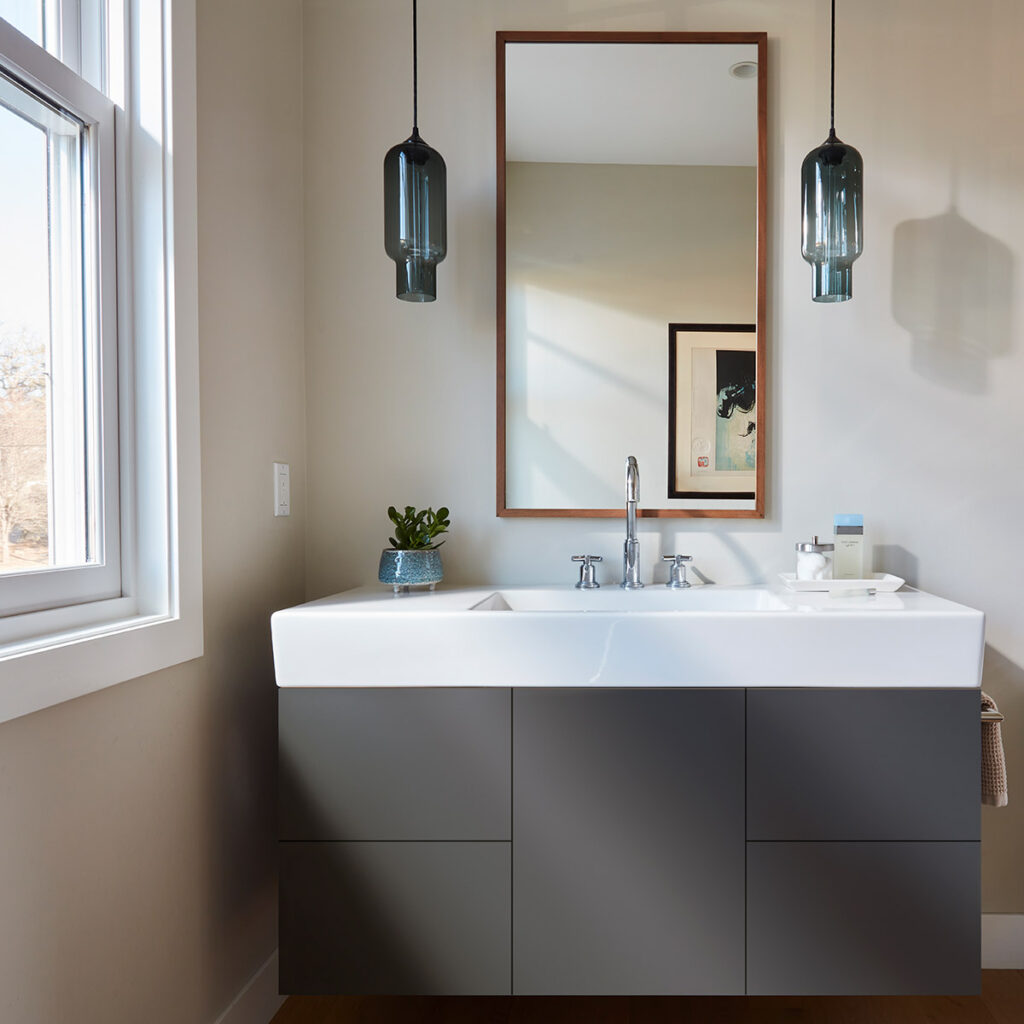 Get Access to high-end cabinets on a DIY budget. Design online, assemble on-site, and skip the showroom markup.
How it works
DESIGN • ORDER • ASSEMBLE • INSTALL
Ready to go from dreaming about your new space to enjoying it? We'll walk you through the 5 simple steps to your stunning new space.